Mama pherret is frozen. Yesterday she saw a little bit of this begin to fall...
Our word for this week is:
Snow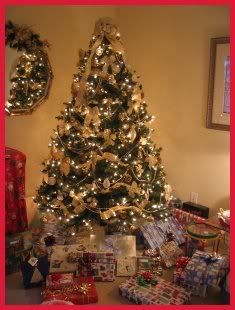 Christmas means snow, right? At least, back in Ottawa, Canada it did. I guess all of our "snow" photos must have been put into storage back in Canada when we moved to Germany, because I could not find a single "snow" themed photo!
So, here you have a couple of Christmas trees, which say "snow" to me. The photo on the left is of our tree back in 2005, and the photo on the right is my parents' tree last year.