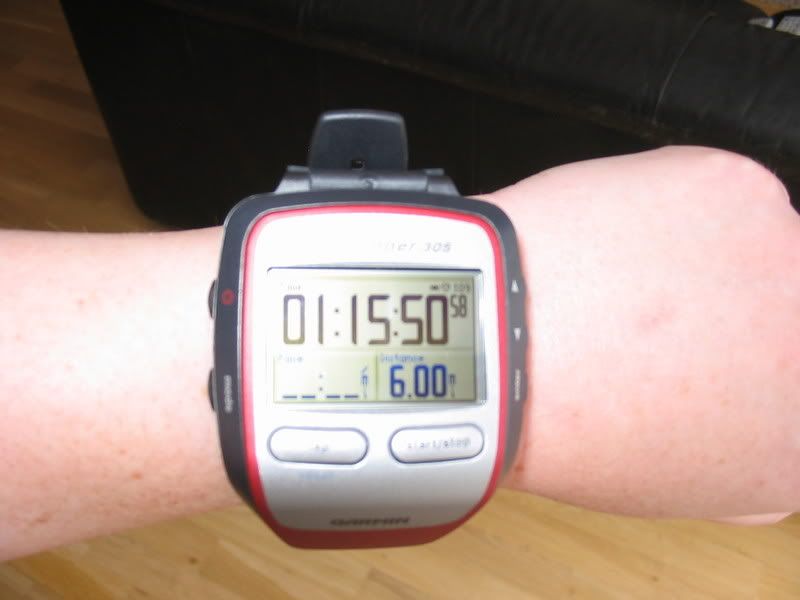 So I went for my first run today with my new Forerunner 305.
I love it!
It's works wonderfully well, and is so comfortable to wear. So what's so great about it?
Smaller and more comfortable to wear than the 301
Heart rate monitor is more comfortable to wear

Heart rate monitor picked up heart rate right away, with strap snug, not "so-tight-I-can't-breathe" like it had to be with the 301
Buttons easier to press (for me) than on the 301 - less chance of pressing the wrong button by accident

Did not lose the satellite signal under heavy tree cover (only lost the signal when going through a tunnel, and across a covered bridge, when it obviously has no way to reach the satellites)

Auto-lap feature worked perfectly
Heart rate alert worked perfectly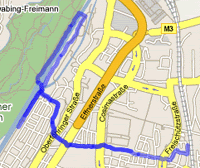 The run itself was good. Ran 6 miles total. The first two, my shins felt a little tight, but they worked themselves out, and felt fine for the rest of the run. I ran along some of the paths with heavier tree cover, to see how the 305 would work. It was great, and didn't lose the signal in the places where my 301 would always lose the signal.
I was able to keep my heart rate in the correct zone (<70% HRR) except on the hills, especially the steep hill when coming up from the Isar river valley. According to Motionbased.com, the elevation changes from 1650 ft to just over 1700 ft over the span of about 0.2 miles.
It was sunny, and moderately warm out: 20°C when I started, and 24°C when I finished my run. You can see the full map of my run
here
. According to
MapMyRun
, I ran 6.17 miles, so a little farther, probably due to when I paused the Forerunner, while crossing major intersections.